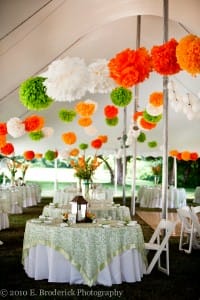 At the Gwyn Careg Inn, you may choose from a variety of menus.  We offer elegant sit down dinners, an impeccable display of dinner stations, and savory passed Hors d'oveurs with cocktails. Whichever style you prefer, the courteous and attentive staff at the Gwyn Careg Inn will provide you with the highest quality service that will create a memorable experience for you and your guests.
It is our intention to simplify your planning by grouping a complete reception together that may fit your desires and match your plans.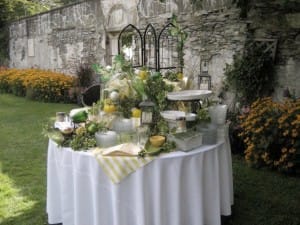 The menu packages offered here can be customized to your liking. It serves as a starting point for you to build upon or utilize as is. We have available an a la carte listing, as well.
Assistance with menu creation is available when you meet to discuss your reception in detail. We can discuss your ideas for stations and hors d'oeuvres combinations that may suit a unique expression for you and your guests. Our services include our ability to be your personal consultants.
Menu Packages